Production facilities of the Caspian field named after Yuri Korchagin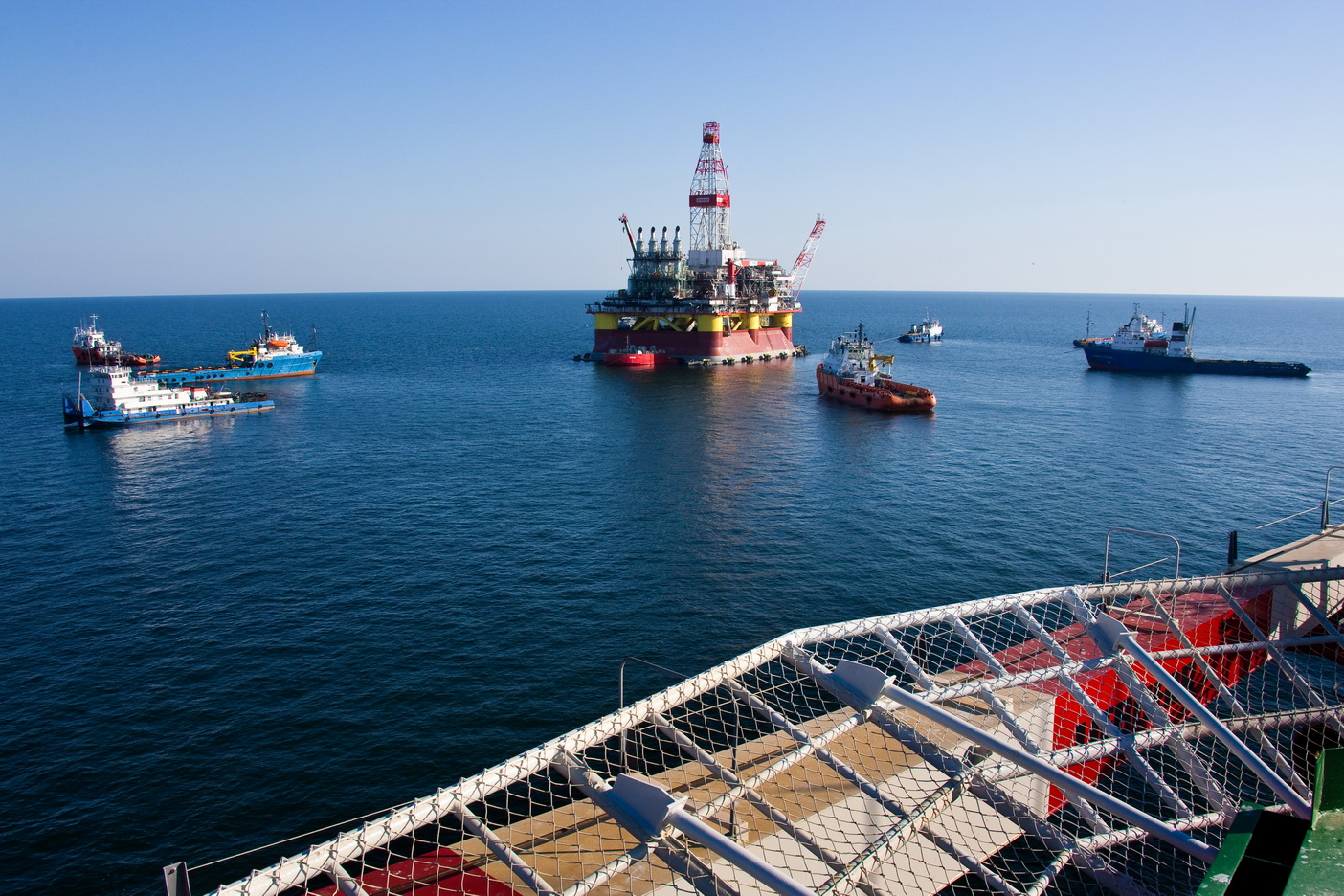 To ensure the production of hydrocarbons and their further transportation, the construction project at the Yuri Korchagin field includes a number of large offshore structures:

Ice-resistant stationary platform LSP-1, designed for drilling and operating wells, collecting and preparing reservoir products.

LSP-2 is an ice-resistant fixed platform for staff accommodation, as well as a connecting bridge 74.2 meters long.
LSP-2 accommodates residential, public, medical and service premises, galley block, provision storerooms. The number of places in the residential block is 105. A helicopter platform is installed on the fifth deck of the LSP-2.

The sea transshipment complex (MPK) includes a floating storage tank (FNH) and a point pier (TP). The complex is designed for loading of shuttle tankers with oil, which ensure the delivery of raw materials from the Yuri Korchagin field to the onshore facilities in the port area of ​​Makhachkala and further into the pipeline system of Transneft OJSC.

MKiS + CJSC equipped the LSP-2 with an operator display module and navigation system recording system based on the BALTIKA software. And also equipped the main center of control of oil production and the border service in the city of Astrakhan with portable terminals based on software PWS-9000.

ODM functions:
Displays radar information from X-band and S-band radar (Furuno).

Displays a map.

Display of AIS targets.

Automatic capture and tracking of ARPA targets.

Information output to remote terminals.
Registration system features:
Reservation of ODM functions

Record and playback of navigation information from radar and AIS
Remote terminal functions:
Receive data from the radar and AIS data from LSP-2 via low-speed communication channels.

Displays a map.

Radar and AIS data display