Compact Radar Simulator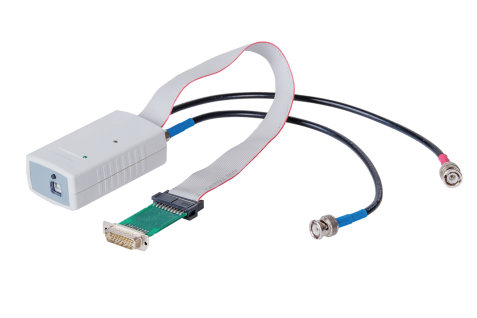 Purpose
Intended to mimic analog radar signals from all-round viewing. It can be used for testing or input / output monitoring of software and hardware for processing and displaying radar information, as well as for diagnostics, installation and commissioning.
Design Features
It has a compact design, powered by a USB connector, which provides mobility, as well as ease of transportation and storage. It is executed in the case protected from dust. It has no mechanical parts inside. It has a serial interface for programming.
Software
The simulator comes with USB programming software. The software allows you to load into the simulator several different dynamic radar images (scenarios) with different settings for generating signals, different tracks of ships and different static substrates.
Applications
Input / output control of equipment processing and displaying radar information;
Layouts and stands, including analog radar;
Diagnostics and repair of radar information processing and display equipment.
Basic technical specifications
Output Signals:
Analog video signal (Video / VIDEO, -5V range ... + 5V);
Clock (SI / TRIGGER, TTL);
Current direction impulse (TIN / BP, TTL);
Antenna zero pulse (ZERO / BZ, TTL);
Impulse to enable state recognition.

 
Signal Parameters:
Radar image frequency:

- Static substrate: 12.5 MHz;

- Dynamic information on targets, noise: 50MHz.

Number of quantization levels:
            - Static substrate: 128;
            - Dynamic information on goals: 1;
            - Noise substrate: 128.
Number of TIN pulses per revolution: 16-16384;,
Period between TIN: 16µs-16.384ms;
Programming Interface:
115200 kbps serial interface.
Software:
Generate static substrate (import from BMP bitmap);
Set trajectories and speeds for up to 4 moving targets;
Setting the goal form, including changing at the turning points;
Set image generation parameters;
Combine multiple scripts into one image;
Load / save scripts and image;
Image programming.
Built-in Memory:
Other:
Script switch button;
Low power consumption (up to 3 W);
Dimensions 90 × 50 × 30 mm;
Weight 0.3 kg.