Android application RadarViewer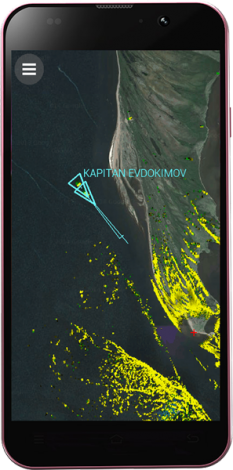 Main purpose: RadarViewer program (radar view) for viewing radar images transmitted over an Ethernet network using gamma products of Sea Complexes and Systems Plus LLC on tablets and mobile phones on Android platform. To select the image fragment of interest, simple and natural gestures are used.
To link a radar image to spatial landmarks RadarViewer displays a layer of electronic cardboard that is downloaded from an S57 / S63 map server.
If you have RadarViewer, then you can use the marks on the radar image maps and the map layer. 
Even if you do not yet have anything from the products of Marine Complexes and Systems Plus LLC, the built-in DEMO mode will allow you to work with the programs and think about possible uses. (It is recommended to connect your mobile device to the Internet via a wireless Wi-Fi network).
The program RadarViewer does not set a task to provide a full-fledged workplace, but can be used as an aid during work in the Moscow region and repair work.
Load RadarViewer: