CA Documentation Device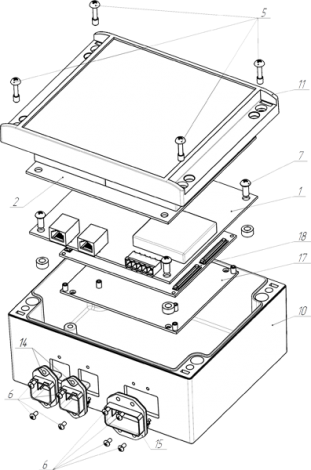 Назначение
The DD is intended for operation as part of the deep-water apparatus and the following tasks:
receiving, converting, automatically recording and storing digital information received over a 100Base-TX duplicated peer-to-peer Ethernet network with a data transfer rate of 100 Mbit / s from the deep-water vehicle systems during real-time search and rescue;
delivery of recorded information to a carrier ship in real time, in accelerated, slow, manual frame-by-frame modes, with quick access to selected recording fragments;
Ensuring replication of recorded information in electronic form on the carrier ship.
Design Features
UD is made in a robust hermetic case and is designed for use in harsh environments.
Low Power
Low power consumption of the PBC module allows use without mechanical cooling systems
Applications
"Black box" in different areas of technology;
A general-purpose calculator for use in harsh environments.